Reviews and Awards
Death's Heretic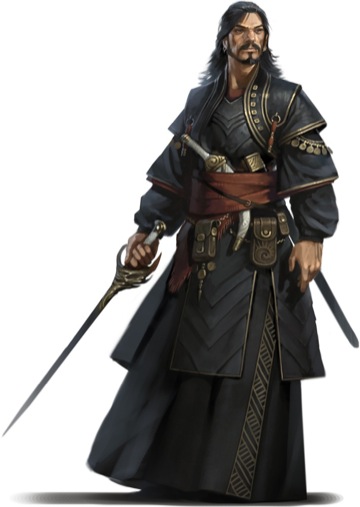 Ranked #3 on Barnes & Noble's Best Fantasy Releases of 2011
Finalist for the 2012 Compton Crook Award for Best First Novel
Nominated for a 2013 Origins Award for Best Game-Related Publication
"What a great yarn! It grabbed me at the outset and raced along, all of the characters coming alive but the action never flagging. Action, mystery, planar splendors and dangers, really memorable characters -- this one has it all."
-- Ed Greenwood, New York Times bestselling author of Elminster Must Die
"The novel reads like (and actually is) a classic noir transposed to a fantasy setting, though not in the Jim Butcher sense... a unique, fascinating, engaging, and interesting fantasy work that I have no trouble recommending highly."
-- Lou Anders, Hugo Award-winning SF editor
"A stellar first novel"
-- Paul Goat Allen, Barnes & Noble
"A fantastic book"
-- Slice of SciFi
"Strange and colorful lands, engaging characters, mystery and action -- Sutter delivers. Watch this guy. "
-- Howard Andrew Jones, author of The Desert of Souls
"Death's Heretic is most certainly a killer worth catching."
-- Ben McFarland, Kobold Quarterly
"Well-written fantasy. Salim is a fascinating character who readers will eagerly follow... richly imagined and full of vibrant life."
-- Holly Scudero, Tulsa Book Review
"Excellent writing, a fascinating character, and a solid fantasy-mystery plot... Salim is a marvelous character to be introduced to this universe through. Neila is a great counterpoint... she avoids falling into the trap of being nothing more than a pretty face for Salim to rescue every other chapter. Refreshing, that. With its intriguing protagonist, twisted magics, and unique environments, it's well worth discovering..."
-- Josh Vogt, Examiner.com
"A nonstop romp through fabulous settings"
-- Jaym Gates, Functional Nerds
"James Sutter has a way with descriptions, which tend to be both concise yet vivid. His writing flows smoothly, whether we're following his main characters across the desert or across the planes of existence... Death's Heretic is more intellectual than the average RPG novel, dealing with topics such as personal faith, mortality, and self actualization in an honest, adult manner that you don't normally find in this type of fantasy."
-- Quest For Fun
"A must-read... This book is wonderful."
-- Know Direction
"I really enjoyed this book. The writing was strong, the story was interesting, I loved the characters, and the setting was so well wrought that I could practically feel the sand and heat of the desert on my face. I love when authors write with authority and have the skill to back it up, and James Sutter has skill in excess. I wouldn't hesitate to recommend this to anyone. Well done, sir. Very well done."
-- Justin Macumber, Dead Robots' Society
"Raistlin Majere, Elminster, and Drizzt Do'Urden all come to mind as iconic characters born in roleplaying tie-in novels. Into this esteemed category steps Salim Ghadafar, the protagonist of James L. Sutter's Death's Heretic.... Compelling and full of action... a great standalone novel in its own right."
-- Andrew Zimmerman Jones, Black Gate
"Death's Heretic channels the spirit of classic sword & sorcery, adapts it for a modern audience, and is sprinkled with Sutter's personal touch. It makes for fast, leisurely reading, the equivalent of a summer blockbuster movie."
-- Charles A Tan, Bibliophile Stalker
"If you enjoy church-appointed monster assassins, check this one out."
-- Dave Thompson, PodCastle
"An awful lot of fun, and a lot of imagination--I really enjoyed it. I'd love to see some more stories involving Salim."
-- Art Sippo, Book Cave
---
The Redemption Engine
Winner of the 2015 Scribe Award for Best Original Speculative Novel
"Wow, just wow... high concepts and well-written, descriptive action sequences made this one of the best fantasy books I've read in a long time."
-- Kobold Press
"I have rarely read a book with each setting so completely fleshed out: thoroughly gorgeous descriptions and thoroughly problematized conflicts. This story examines its characters' and worlds' assumptions at every turn. If you are feeling starved for high fantasy with diverse characters, definitely check this out... Kaer Maga is many things, but homogenous and predictable are not among them... If you love exploring detailed settings with diverse characters, philosophical quandaries, and sorcerous battles, check out The Redemption Engine."
-- Fantasy Book Critic
"James L. Sutter knows his stuff... There is such rich characterization here that even characters that I was shaky on upon first meeting, I learned to love... I can't remember ever feeling that way about reading an RPG fantasy novel... Salim is a complex man whose strict beliefs and the way he philosophizes, argues, discusses, and learns from others kept me reading chapter after chapter... Sutter's descriptions of magical effects had me squirming, and his fight scenes left me tense."
-- Fanboy Comics
"It would be hard to express quite how much I enjoyed this book (and the previous Death's Heretic)... a truly great story..."
-- Black Gate
"I'm a sucker for strange worlds and stranger inhabitants. The Redemption Engine takes fantasy to a level that I love. There's great characters, great landscapes, and it all comes together into a great adventure.... I'll certainly be adding James L. Sutter to my list of favorite authors."
-- Roqoo Depot
"The Redemption Engine is every bit the sequel to Death's Heretic we were looking forward to and more... If you read only one fantasy novel this year – do yourself a favor and be sure to crack the spine of The Redemption Engine. You will not regret it!"
-- I Blame the Dice
"Read it. Right now. Then tell me how awesome it is. Go on, I'll wait. In fact I might just reread it right now..."
-- The Grassy Gnoll
"If you didn't know Pathfinder was a gaming universe, or that Salim existed in one, it will not affect the readability of the novel in any way. That, to me, is a mark of a successful RPG tie-in novel, and Sutter hits that mark squarely. Salim is an intriguing and exciting character with a complicated and complex past, but there are plenty of other fully fleshed characters with arcs and stories of their own. In particular, I loved the story of Bors and Rashad, two sworn warriors from a distant land who have a strange bond, a loving relationship, and an ethos to match."
-- SF Signal
"I tend to have issues reading novels for long amounts of time. My ADHD makes me read the same page over and over until it clicks in my head and books like this (clocking in at 520 pages) are intimidating. But from the moment I picked this up, after sloughing off my apprehension of consuming its pages, I had a hard time putting it back down again."
-- Epic Roll
---
Miscarriage
"The most touching [story in Machine of Death] is James L. Sutter's 'Miscarriage.'"
--Rod Lott, Bookgasm.com
Chosen as the "representative sample" in a positive Machine of Death review by The Believer.
---
The God Beneath the Mountain
"All sixteen of the stories in Madness on the Orient Express intrigued and interested me, but my personal favorites were "La Musique de l'Ennui" by Kenneth Hite, "The God Beneath the Mountain" by James L. Sutter, and "Daddy, Daddy" by Penelope Love... "The God Beneath the Mountain" presented a more classically Lovecraftian story of humans touching upon dark evil via science and progress, but with an added twist of forbidden love (for the time period)... I found the tale alternately sweet, scary, and downright disturbing, plus all the more frightening by including a real place."
-- Fanboy Comics
"One of my stand-out favorites of the set is James L. Sutter's "The God Beneath the Mountain"..."
-- The Horror Fiction Review
---
Bonded Men
"This story set such an unusual twist on traditional military fantasy. Needless to say, I loved it. The battle scenes were exciting and the emotion was finely wrought. The questions of love and honour beautifully answered. I would love to read more stories set in this universe."
-- SFCrowsnest
---
Beheaded By Peasants
Rated three out of three stars on Tangent Online's 2013 Recommended Reading List.
---
Suits
"Touching and emotional."
-- Books, Bones and Buffy
---
Distant Worlds
"James L. Sutter has come up with some alien places in here that seriously blew my mind... Distant Worlds captures the weirdness and alienness of visiting other planets in a strange solar system so well that it's totally won me over"
-- Ed Grabianowski, i09
---
The Long Road To The Sea
"A beautifully written story about people who, after dying, regain life, but not all of their humanity. A tragic tale of lost love."
-- Rena Hawkins, Tangent
---
Before They Were Giants
"Really good reading about the start-up stages of many distinguished careers."
-- Roland Green, Booklist

---
To read more about James's many awards and recognitions for game writing, visit the Gaming section.