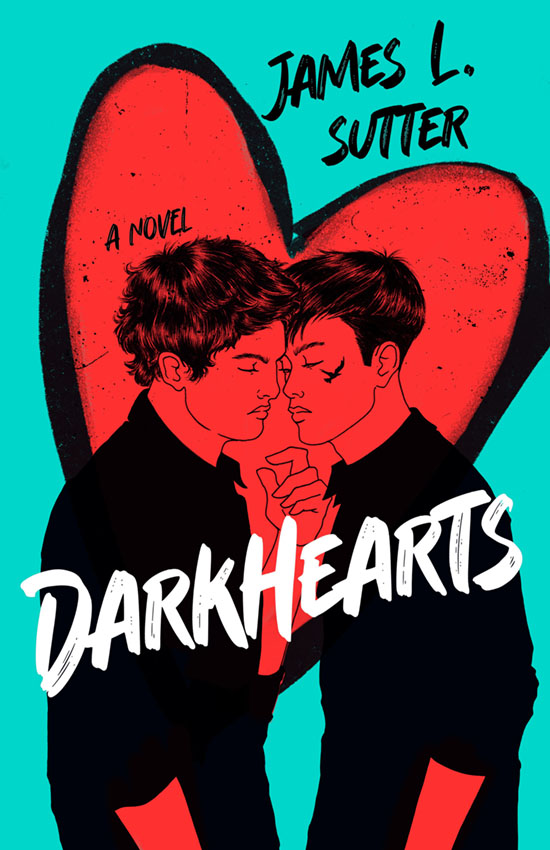 Darkhearts
(June 6, 2023, Wednesday Books)
Perfect for fans of Red, White, & Royal Blue and The Perks of Being a Wallflower, Darkhearts is a hilarious, heartfelt novel about fame, romance, and what happens when the two collide.
When David quit his band, he missed his shot at fame. For the past two years, he's been trapped in an ordinary Seattle high school life, working summers for his dad's construction business while his former best friends Chance and Eli became the hottest teen pop act in America.
Then Eli dies. Suddenly David and Chance are thrown back into contact, forcing David to rediscover all the little things that once made the two of them so close, even as he continues to despise the singer's posturing and attention-hogging. As old wounds break open, an unexpected kiss leads the boys to trade frenemy status for a confusing, tentative romance―one Chance is desperate to keep out of the spotlight. Though hurt by Chance's refusal to acknowledge him publicly, David decides their new relationship presents a perfect opportunity for him to rejoin the band and claim the celebrity he's been denied. But Chance is all too familiar with people trying to use him.
As the mixture of business and pleasure becomes a powder keg, David will have to choose: Is this his second chance at glory? Or his second chance at Chance?
ISBN: 9781250869746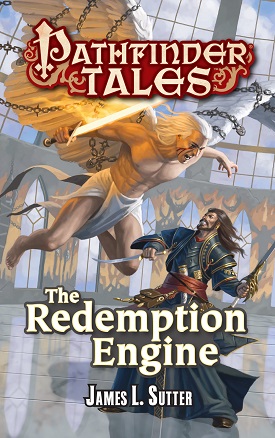 The Redemption Engine
(April 2014, Paizo Publishing/Tor Books)
Get out of Hell free! When murdered sinners fail to show up in Hell, it's up to Salim Ghadafar, an atheist warrior forced to solve problems for the goddess of death, to track down the missing souls. In order to do so, Salim will need to descend into the anarchic city of Kaer Maga, following a trail that ranges from Hell's iron cities to the gates of Heaven itself. Along the way, he'll be aided by a host of otherworldly creatures, a streetwise teenager, and two warriors of the mysterious Iridian Fold. But when the missing souls are the scum of the earth, and the victims devils themselves, can anyone really be trusted?
Click here to read an illustrated sample chapter on Tor.com.
Winner of the 2015 Scribe Award for Best Original Speculative Novel
ISBN: 978-1-60125-618-8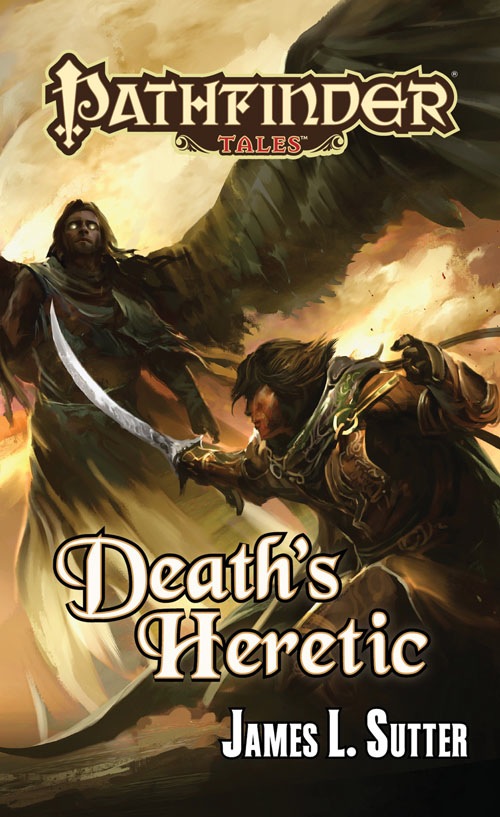 Death's Heretic
(November 2011, Paizo Publishing/Tor Books)
Nobody cheats death! A warrior haunted by his past, Salim Ghadafar serves as a problem-solver for a church he hates, bound by the goddess of death to hunt down those who would rob her of her due. Such is the case in the desert nation of Thuvia, where a powerful merchant on the verge of achieving eternal youth via a magical elixir is mysteriously murdered, his soul kidnapped somewhere along its path to the afterlife. The only clue is a magical ransom note, offering to trade the merchant's successful resurrection for his dose of the fabled potion. But who would have the power to steal a soul from the boneyard of Death herself? Enter Salim, whose keen mind and contacts throughout the multiverse should make solving this mystery a cinch. There's only one problem: The investigation is being financed by Neila Anvanory, the dead merchant's stubborn and aristocratic daughter. And she wants to go with him.
Along with his uninvited passenger, Salim must unravel a web of intrigue that will lead them far from the blistering sands of Thuvia on a grand tour of the Outer Planes, where devils and angels rub shoulders with fey lords and mechanical men, and nothing is as it seems...
Click here to download a sample chapter.
Finalist for the Compton Crook Award for Best First Novel
2013 Origins Award Nominee: Best Game-Related Publication
Ranked #3 on Barnes & Noble's list of the Best Fantasy of 2011
ISBN: 978-1-60125-369-9