Winner of the 2015 Scribe Award for Best Original Speculative Novel
Get Out of Hell Free! When murdered sinners fail to show up in Hell, it's up to Salim Ghadafar, an atheist warrior forced to solve problems for the goddess of death, to track down the missing souls. In order to do so, Salim will need to descend into the anarchic city of Kaer Maga, following a trail that ranges from Hell's iron cities to the gates of Heaven itself. Along the way, he'll be aided by a host of otherworldly creatures, a streetwise teenager, and two warriors of the mysterious Iridian Fold. But when the missing souls are the scum of the earth, and the victims devils themselves, can anyone really be trusted?
Click here to read an illustrated sample chapter on Tor.com.
What people are saying about the novel:
"Salim is a complex man whose strict beliefs and the way he philosophizes, argues, discusses, and learns from others kept me reading chapter after chapter... Sutter's descriptions of magical effects had me squirming, and his fight scenes left me tense."
-- Fanboy Comics
"It would be hard to express quite how much I enjoyed this book (and the previous Death's Heretic)... a truly great story..."
-- Black Gate
"The Redemption Engine is every bit the sequel to Death's Heretic we were looking forward to and more... If you read only one fantasy novel this year – do yourself a favor and be sure to crack the spine of The Redemption Engine. You will not regret it!"
-- I Blame the Dice
"I have rarely read a book with each setting so completely fleshed out: thoroughly gorgeous descriptions and thoroughly problematized conflicts... Kaer Maga is many things, but homogenous and predictable are not among them... If you love exploring detailed settings with diverse characters, philosophical quandaries, and sorcerous battles, check out The Redemption Engine."
-- Fantasy Book Critic
Click here to see more reviews.
ISBN: 978-1-60125-618-8
Ranked #3 on Barnes & Noble's list of the Best Fantasy of 2011
Finalist for the Compton Crook Award for Best First Novel
2013 Origins Award Nominee: Best Game-Related Publication
Nobody cheats death! A warrior haunted by his past, Salim Ghadafar serves as a problem-solver for a church he hates, bound by the goddess of death to hunt down those who would rob her of her due. Such is the case in the desert nation of Thuvia, where a powerful merchant on the verge of achieving eternal youth via a magical elixir is mysteriously murdered, his soul kidnapped somewhere along its path to the afterlife. The only clue is a magical ransom note, offering to trade the merchant's successful resurrection for his dose of the fabled potion. But who would have the power to steal a soul from the boneyard of Death herself? Enter Salim, whose keen mind and contacts throughout the multiverse should make solving this mystery a cinch. There's only one problem: The investigation is being financed by Neila Anvanory, the dead merchant's stubborn and aristocratic daughter. And she wants to go with him.
Along with his uninvited passenger, Salim must unravel a web of intrigue that will lead them far from the blistering sands of Thuvia on a grand tour of the Outer Planes, where devils and angels rub shoulders with fey lords and mechanical men, and nothing is as it seems...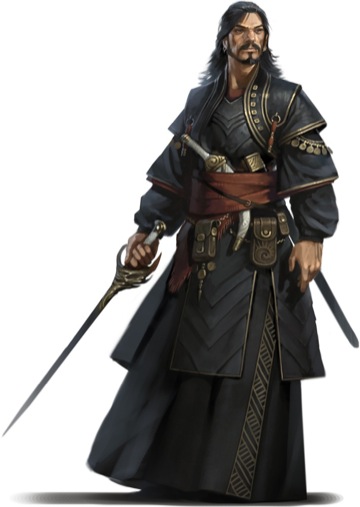 Click here to download a sample chapter.
What people are saying about the novel:
"A classic noir transposed to a fantasy setting, though not in the Jim Butcher sense... a unique, fascinating, engaging, and interesting fantasy work."
-- Lou Anders, Hugo Award-winning SF editor
"What a great yarn! It grabbed me at the outset and raced along, all of the characters coming alive but the action never flagging. Action, mystery, planar splendors and dangers, really memorable characters -- this one has it all."
-- Ed Greenwood, New York Times best-selling author of Elminster Must Die
"A stellar first novel"
-- Paul Goat Allen, Barnes & Noble
"A fantastic book"
-- Slice of SciFi
"Strange and colorful lands, engaging characters, mystery and action -- Sutter delivers. Watch this guy. "
-- Howard Andrew Jones, author of The Desert of Souls
Click here to see more reviews.
ISBN: 978-1-60125-369-9