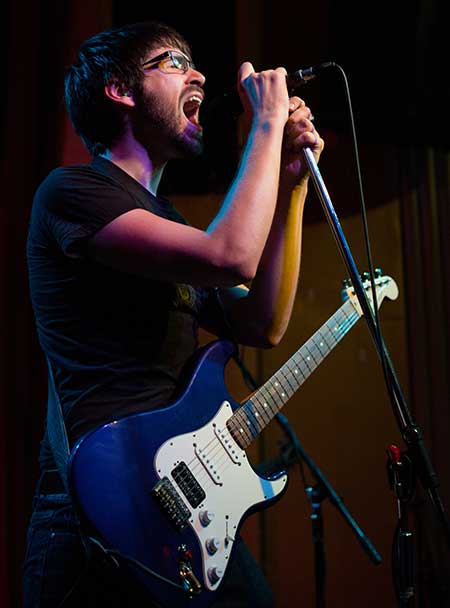 Brides of the Lizard God
(2013+)
James plays guitar and sings in Brides of the Lizard God, a self-aware hair metal band formed in 2013 by musical refugees from such dearly departed Seattle bands as Shadow at Morning, The Popular Monsters, and Incogneato. With influences ranging from lo-fi to metalcore, they united under a single guiding principle: that no idea is too cheesy or ridiculous, provided it is also awesome.
The Brides are:
James Sutter (guitar/vox)
Patrick Tewson (guitar/vox)
Andy Kreek (bass/vox)
Tim Wellman (bass/vox, emeritus)
Eric Baker (drums)
Scroll down to download or listen to the album for free, or to check out live videos!
Brides of the Lizard God perform "Alpha Destroyer Squadron"
Live at the Rendezvous in Seattle, WA - 10/17/14
Watch the entire Rendezvous show. (There are cloaks.)