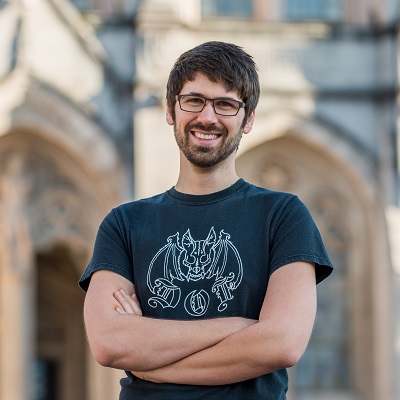 Biography
James L. Sutter is a co-creator of the Pathfinder and Starfinder Roleplaying Games. From 2004 to 2017, he worked as an editor and developer for Paizo Publishing, starting on Dungeon Magazine, moving on to do foundational work for Pathfinder, and eventually becoming the Creative Director in charge of launching Starfinder, as well as the Executive Editor of the Pathfinder Tales novel line. In 2017, after guiding Starfinder through its wildly successful launch, he resigned from the company in order to write full-time.
James is the author of the novels Death's Heretic—ranked #3 on Barnes & Noble's Best Fantasy Releases of 2011 and a finalist for the Compton Crook Award for Best First Novel—and The Redemption Engine, which won the 2015 Scribe Award for Best Original Speculative Novel. His short stories and essays have appeared in such publications as Lightspeed, Clarkesworld, Beneath Ceaseless Skies, Escape Pod, and the #1 Amazon best-seller Machine of Death. In addition, he's also written comics, a wealth of tabletop gaming material, and video games—most recently the Starfinder audio game from Amazon's Alexa Games Team, featuring voice acting from science fiction icons Nathan Fillion and Laura Bailey.
When not writing or editing, James has performed with bands and other musical projects ranging from punk and progressive metalcore to folk and musical theater. He lives in Seattle in a shared house called Mooncastle, along with his wife and several friends.
James is represented by Cameron McClure of the Donald Maass Literary Agency for publishing, and Hannah Vaughn and Joe Veltre at The Gersh Agency for film and television.
To learn more, visit the interview archive or check him out on Twitter.
Photo by Elise Koncsek.