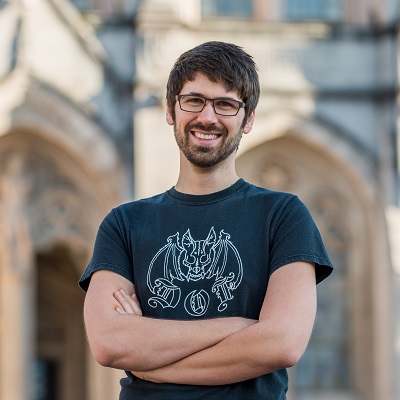 Biography
James L. Sutter is a co-creator of the Pathfinder Roleplaying Game and the Creative Director of the Starfinder Roleplaying Game for Paizo Publishing, as well as the head of the Pathfinder Tales novel line. He is the author of the novels Death's Heretic—ranked #3 on Barnes & Noble's Best Fantasy Releases of 2011 and a finalist for the Compton Crook Award for Best First Novel—and The Redemption Engine, which won the 2015 Scribe Award for Best Original Speculative Novel. In addition to a wealth of award-wining tabletop gaming material, he's also written comics, video games, and short stories for such publications as Escape Pod, Apex Magazine, Beneath Ceaseless Skies, and the #1 Amazon best-seller Machine of Death. His anthology Before They Were Giants pairs the first published short stories of science fiction and fantasy luminaries with new interviews and writing advice from the authors themselves.
When not writing or editing, James has performed extensively with various bands and other musical projects ranging from punk and progressive metalcore to folk and musical theater. He lives in Seattle in a shared house named Mooncastle.
James is represented by Kate Schafer Testerman of KT Literary.